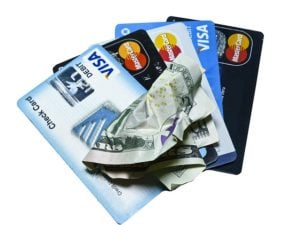 Do you hate Credit?
I mean, do you hate Credit Score?
Did you apply for a credit card and got refusal letter?
If so, I bet you have bad credit score 😉
I am sure you'll love credit score system if you have good credit score.
Either way, you can not live without credit score system if you live in society which based on credit system. Unless, you buy everything with cash.
So…
Better learn all about credit.
What is credit, credit score and learn what to do to improve your credit score.
What is Credit
Credit is more than just bunch of plastic cards.
It tells more about you than any other reports that your future boss or loan officer can get. And generally, your credits are rated by your Credit score which usually mean ?FICOŽ score? developed by Fair Isaac Corporation (300 to 850 and average scores are between 600s to 700s).
If you have higher than average credit score, then, you will get better mortgage rate than one with lower credit score. You will get lower interest rate credit cards, better car loan terms.
Is your credit score lower than average?
You will have tough time getting a good credit cards, good car loans or good mortgage rate if getting any at all. If you want to improve your credit score, fix credit or remove negative items from your credit report, then, stick around. You will see pretty darn good tips that you can implement yourself on this site 😉